I'm just as tired as many of you probably are of seeing the hideous mug of that Cuban scumbag at the top of the site. So without further ado, as an insurmountable buffer of cuteness against that jpeg of villainy, here's the largest and inarguably the most adorable of all rodents--the capybara: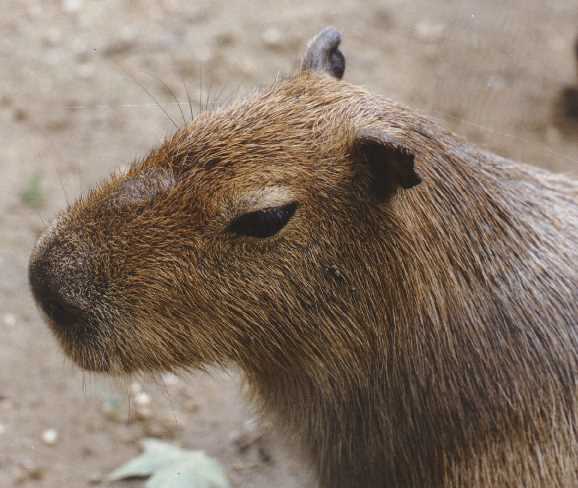 The bigness of the critter in this image is not a result of an extreme closeup; if a capybara fell on your chihuahua, it would surely smoosh it, for it is large (adults are up to four feet long and may weigh up to 175 pounds, according to reliable sources). And though it is known as a carpincho in Spanish, there are actually no recorded instances of capybaras stealing cars.
So let us bask in the protective shield cast by this fetchingly diffident rodent, and suffer no more. And if one isn't enough for you (and really, how could it be?), they await you in large numbers here.
[ NOTE: "Capybara" is considered a typo by the default spell-check configuration of Firefox, as is "smoosh". I will of course file this as a critical bug. ]